Lamborghini Huracán Aftermarket 1:18
Dedicated to the Huracan bull, one of the wildest in the history of corridas, this new supercar by Lamborghini is an explosion of performances and HP. Its frame is an alloy of carbon and aluminium that grants an incredibile grip on the road. This is the a very special aftermarket edition.Product Code: LAMBO024A
Color:
Availability: Sold out
Scale: 1:18
This model will be available in the following colors:
LAMBO024A – Rosso Mars
LAMBO024B – Bianco Monocerus
LAMBO024C – Nero Nemesis
LAMBO024D – Blu Monterey
Description
Dedicated to the Huracan bull, one of the wildest in the history of corridas, this new supercar by Lamborghini is an explosion of performances and HP. Its frame is an alloy of carbon and aluminium that grants an incredibile grip on the road. This is the a very special aftermarket edition.
---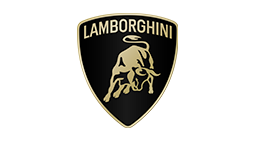 This is an Official Product and we are Official Supplier of Lamborghini during the most important international car shows and World Premiere. We are also making the models for Lamborghini Contact Program, the exclusive service that creates models in 1:18 scale with the same colors and features of the cars bought by Lamborghini customers since several years.